The project involved installing and commissioning a solar water heating system at the Girls Hostel, Punjab University, located in Sector 14, Chandigarh. The esteemed client, Punjab University, awarded the project to M/s Intersolar Systems Pvt. Ltd., a reputable company specializing in solar energy solutions. The solar water heating system installed at the hostel had a total capacity of 31x 1000 Litres Per Day (LPD). This capacity ensured an ample and continuous supply of hot water to meet the needs of the hostel's occupants, contributing to their comfort and well-being.
Project Type :
Hot Water System
Project Installation :
Centralized
Project Aim :
Reduce Energy Costs
One of the key problems faced was the need for more space allocated to install the centralized hot water system. The Sarovar Resorts properties had limited space available for the installation, which posed a challenge in accommodating the heat pumps and related equipment. The compact design of the heat pumps facilitated installation in smaller spaces; however, the available space constraints required careful planning and adjustments to ensure the proper functioning and accessibility of the system. To overcome this problem, the project team had to collaborate closely with the Inter Solar Systems technicians to devise an optimized layout that maximized the use of available space without compromising the system's performance.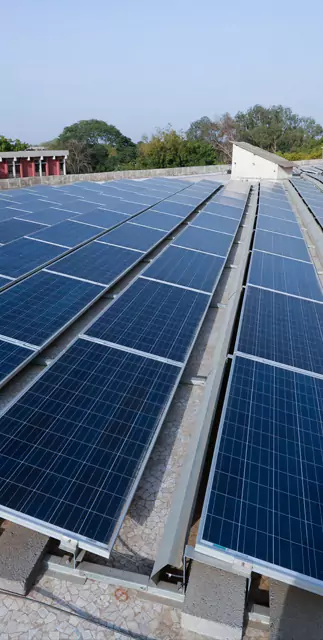 By implementing the centralized hot water system using heat pump technology from Inter Solar Systems, Sarovar Resorts ensured a consistent and efficient hot water supply for their guests while reducing energy consumption and operating costs. The project was done with the utmost professionalism and expertise to deliver a successful solution.