Punjab Energy Development Agency
The project involved installing and commissioning a solar water heating system at the Girls Hostel, Punjab University, located in Sector 14, Chandigarh. The esteemed client, Punjab University, awarded the project to M/s Intersolar Systems Pvt. Ltd., a reputable company specializing in solar energy solutions. The solar water heating system installed at the hostel had a total capacity of 31x 1000 Litres Per Day (LPD). This capacity ensured an ample and continuous supply of hot water to meet the needs of the hostel's occupants, contributing to their comfort and well-being.
Project Type :
Solar Water Heating System
Location :
Panjab University, Chandigarh
The Girls' hostel at Punjab University needed help with the availability of hot water for its residents. The existing water heating system was either insufficient or unreliable, leading to discomfort and inconvenience for the hostel residents, particularly during cold weather. The hostel's old water heating system, which depended on electricity or fossil fuels, used a lot of energy and increased utility prices. Due to this inefficiency, using non-renewable energy sources has become more expensive and detrimental to the environment.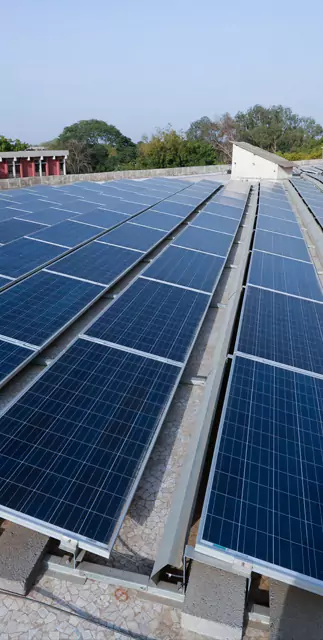 The installation and commissioning of the Solar Water Heating System at the Girls Hostel, Punjab University, Chandigarh, have proven to be a successful and sustainable solution. The project's completion signifies a step towards reducing the carbon footprint and promoting renewable energy adoption within the university campus. The hostel residents can now enjoy a reliable and eco-friendly hot water supply, thanks to the efforts of M/s Intersolar Systems Pvt. Ltd. and the forward-thinking approach of the university authorities.