A solar water heating system with a 4000 litre per day (LPD) capacity was installed at the Hyatt Regency in 2010 in collaboration with Intersolar Systems Pvt. Ltd. Intersolar Systems Pvt installed the solar water heating system. Ltd at Hyatt Regency has been performing satisfactorily since it was installed. The main objectives of this project were to minimise the hotel's energy usage and encourage eco-friendly practices by utilising renewable energy sources. The technology uses solar energy to heat water, saving the hotel a lot of money and positively impacting the environment. The solar water heating pumps allowed Hyatt Regency to keep an impressive ten lakh rupees in 2019.
Project Type :
Solar Water Heating System
Project Installation :
2010
Location :
Hyatt Regency, Chandigarh/Macleoad Ganj, Dharmshala
High energy expenses for water heating were one issue that Hyatt Regency had before installing the solar water heating system. Before the installation, the hotel relied heavily on conventional energy sources like electricity or gas. Carbon emissions associated with the generation of energy from fossil fuels led to high costs and harmed the environment. The high energy costs harmed the hotel's overall operating expenses and profitability. The high energy costs impacted the hotel's general operating expenses and profitability. The administration of the Hyatt Regency understood the need for a viable and affordable response to this problem that also complemented their dedication to environmental sustainability.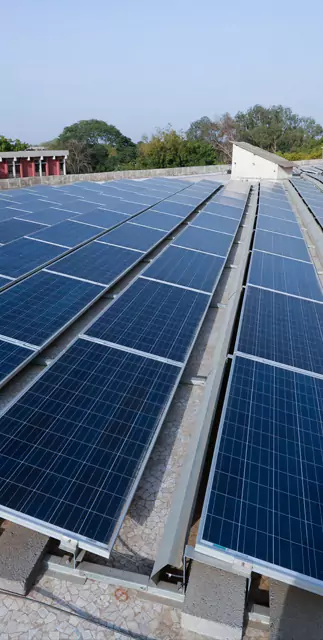 By addressing these challenges effectively, Hyatt Regency successfully installed a solar water heating system in 2010 with the assistance of Intersolar Systems Pvt. Ltd. The system's satisfactory performance led to significant cost savings of more than ten lakhs in 2019. Furthermore, the positive experience at Hyatt Regency led to installing another solar water heating system at Hyatt, Macleod Ganj, Dharmshala, in 2019. As a result, Hyatt Regency highly recommends adopting solar water heating systems for other hotels as an energy-saving measure that benefits both the environment and cost savings.