This project aimed to implement solar water heater systems and heat pumps in prominent hotels such as Four Square, Sheraton, Hyatt's Dehradun, and Haridwar. Installing these sustainable technologies will help reduce energy consumption, save costs, and contribute to environmental preservation. In 2014, Four Square purchased a solar water heat system consisting of a flat solar panel with a capacity of 7000 litres per day (LPD). Since its installation, the system has been functioning satisfactorily, providing reliable and efficient hot water. The solar water heater system has significantly saved more than 4-5 lacs/annum.
Project Type :
Solar Water Heater Systems
Project Installation :
2014
The project faced a challenge in effectively implementing solar water heaters and heat pumps in prestigious 5-star hotel projects, specifically at Hyatt's Dehradun and Haridwar locations. While the existing solar water heat system and heat pump installed at Four Square Sheraton have been performing satisfactorily, the successful implementation of similar systems at these new hotel projects was crucial to achieving substantial energy and cost savings and promoting environmental sustainability. The problem was to ensure seamless installation, efficient operation, and satisfactory performance of solar water heaters and heat pumps at Hyatt's Dehradun and Haridwar locations.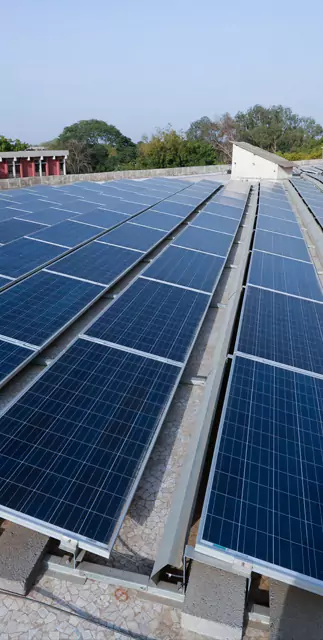 The installation of solar water heating systems and heat pumps at Hyatt's Dehradun and Haridwar hotels not only save energy costs but also demonstrated the hotels' commitment to environmental stewardship. This project created a sustainable and eco-friendly image for the hotels while contributing to a cleaner and greener future. With the success of previous installations at Four Square Sheraton, the proposed solution is expected to bring satisfactory results and pave the way for future renewable energy projects in the hospitality industry.